Cal Crutchlow insists he has not been demotivated by a tough 2020 MotoGP campaign as he continues to look to secure a ride for the 2021 season.
The LCR rider has so far only scored seven points from the opening five races, managing a best finish of 13th at the Andalusian Grand Prix, with a wrist injury suffered during the Spanish GP weekend and a troubled 2020 Honda contributing to his woes.
Crutchlow faces an uncertain future with Honda ousting him at the end of the year to make way for Alex Marquez, leaving a move to Aprilia as the Briton's only realistic option to remain on the grid.
The LCR rider has previously stated that he and his team are just "going in circles" with the 2020 Honda, as its myriad problems with deceleration, turning and corner exits persist from race to race.
Despite lying a lowly 21st in the points and feeling like he is riding at "maybe 90-95%", Crutchlow says his motivation to continue next year remains high.
PLUS: Why Crutchlow's future ambitions won't be broken by miserable 2020
"If I didn't love it, I wouldn't still be here," Crutchlow said.
"If I didn't love it and didn't want to do it, I wouldn't want to ride next year – and I do.
"I still want to be able to be fast, I still am fast. I can guarantee you now, I am still fast.
"This is not about my speed, this is not about where I can finish.
"At the moment I can't get the feeling with the bike and it's never really happened to me that bad in such a long space of time.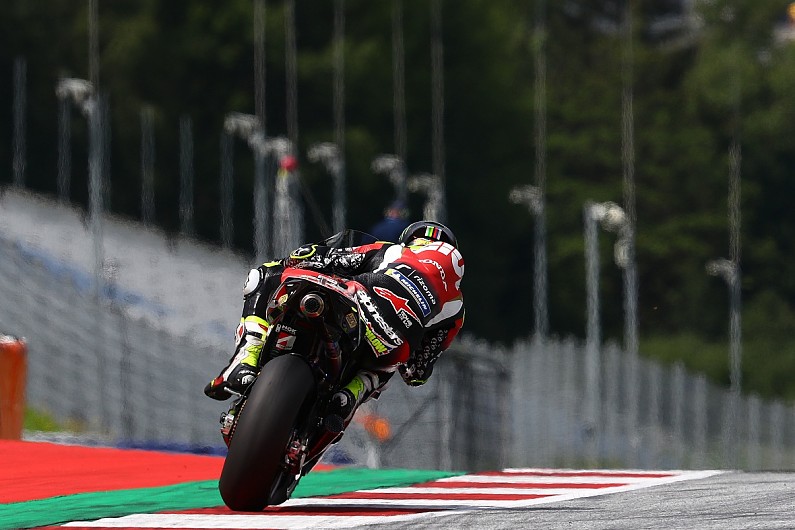 "But we've also understood the bikes better in other years, I feel.
"When I get on the bike, every single time I think we can do a good session and it doesn't work out.
"My motivation is high, my positivity is always good. I don't get on the bike thinking it's a job.
"After the session, [if] you've had not the greatest result, you start to become disappointed, and disappointment is also a sign to say that you're still wanting to do well instead of just being not bothered.
"I'm working as hard as ever, so it's not like I have lost any motivation, determination.
"I definitely haven't lost any speed, that's for sure."
Crutchlow stated in 2018 upon extending his deal with HRC through to the end of 2020 that his current contract would likely be his last in MotoGP.
However, at the start of this year he made a U-turn on those comments, and recently said he was "confident" of finding a place on the grid in 2021.