Andrea Dovizioso says his lowly ninth in MotoGP Styrian Grand Prix qualifying was the result of "something strange that never happened" to the Ducati rider before.
Dovizioso stormed to victory in the Austrian GP last weekend and has been amongst the favourites for the win in this weekend's second Red Bull Ring race.
The Ducati rider's long run pace in Saturday's FP4 on well-worn medium rubber was incredibly strong, but he wasn't able to carry his form over into qualifying.
Having started from fourth at Red Bull Ring last weekend, Dovizioso could only manage ninth with a lap 0.269 seconds off the pace – though will start eighth as a result of Johann Zarco's penalty.
PLUS: Can "shining" Suzuki end Ducati's MotoGP Red Bull Ring reign?
Explaining his qualifying form, Dovizioso said: "Something strange happened that never happened to me [before].
"We worked more in this weekend because we had the chance to work for the race, and especially with the medium, we didn't work that much with it in the first race.
"We put the maximum laps we were able to put on it, 32, but the way you have to ride with that consumption, in the way you have to brake is very different in the way you have to attack with the new tyre.
"And when I started qualifying I didn't have the rhythm anymore.
"I didn't have the braking point and I couldn't be aggressive and fast.
"The first tyre, I did a 1m24.4s, but I pushed at the maximum because I didn't have the feeling to use the potential of the bike and tyre.
"On the second tyre I pushed more, but not with a good feeling, so I couldn't use the potential [of the rubber].
"So in the end I did ninth and this was the bad part because it was very important to start in the first rows."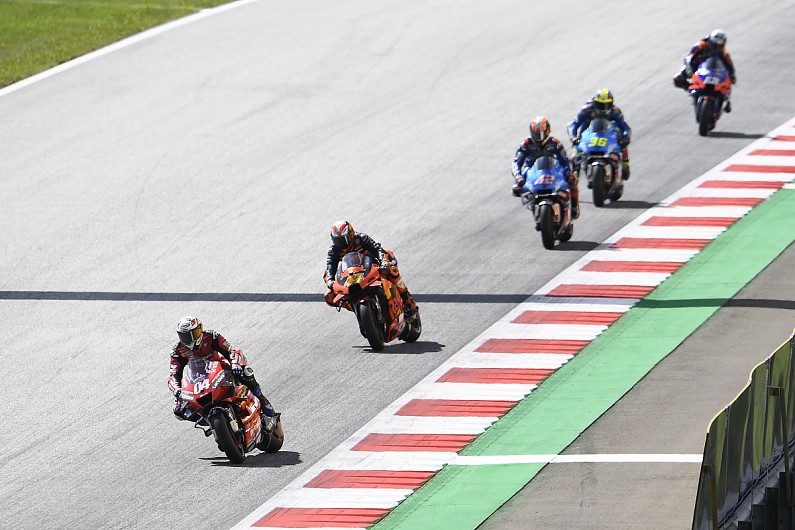 Though confident in his pace, Dovizioso notes that several of his main rivals have been able to take steps forward in form from the Austrian GP and is expecting a pack race with the two Suzukis, KTM poleman Pol Espargaro, Tech3's Miguel Oliveira, Pramac's Jack Miller and Takaaki Nakagami on the LCR Honda.
"Unfortunately, there are some competitors a bit stronger than the first [Austrian] round," he added.
"So it will be harder. The start will be important, but we work at the maximum for the race.
"So, I think the two Suzukis, Jack, Pol, I think Oliveira but also Nakagami has become consistent, not just fast in the practice.
"We can be a group for many laps and many things can happen."