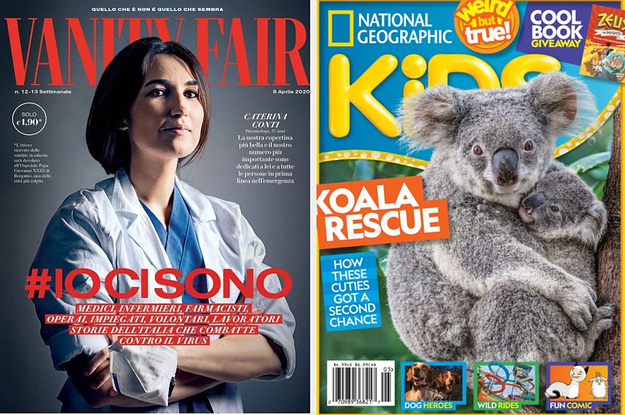 Although advertising revenue has fallen sharply for news outlets, some websites have generated record traffic and certain print publications have seen a rise in paid subscribers and members.
El Diario is an online-only Spanish newspaper which charges for membership.
Director of strategy Maria Ramirez said the paper went from having 36,000 subscribers on March 10, just before the outbreak hit Spain hard, to 52,000 now.
Ramirez says the cost of annual subscription was also increased from 60 to 80 euros (from about £52 to £70) — readers were given the opportunity to keep the old price if they could not afford this but an "overwhelming majority" accepted the new price, with some going even further.
"As a result, we have never had so much revenue coming directly from readers as we have now," she told BuzzFeed News.
"In normal times, advertising means 2/3 of the revenue, but with the big push of subscriptions in the last few weeks and the declining prospects for advertising we think this year it's going to be 50/50 or even more in favour of subscription revenue."
Traffic to the BuzzFeed News website has increased 87% in the past month, reaching over 51 million people in the month of March, according to ComScore data.
In the UK, several newspapers including the Guardian, the FT and the Times have seen a spike in members and subscribers.
The longer term challenge for the media industry as a whole will be to continue to adapt to these changing trends, while translating some of these new initiatives, readers and followers into lasting revenue as other sources of income continue to fall.