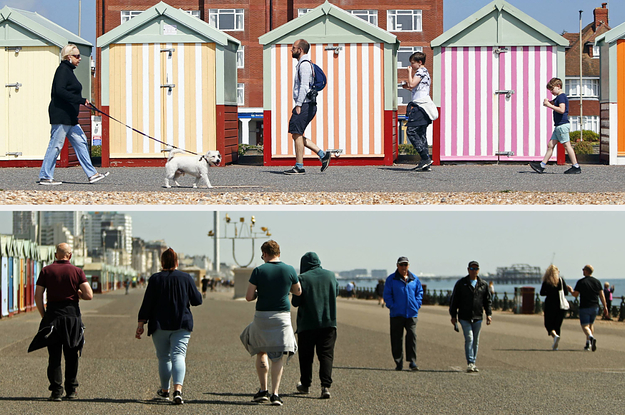 Mills said SWNS was trying to provide fair and accurate coverage during the coronavirus crisis.
"We've not suggested that people are breaking the 2m rule, but definitely more people are out and about" he told BuzzFeed News
Mobility trends data from Apple supports that idea: in the weekend immediately after the UK lockdown was imposed, walking levels were 70% down when compared to before the lockdown, suggesting people were largely keeping to government rules.
However, in the weekend just gone, the Apple data showed walking levels were 56% down when compared to pre-lockdown levels, showing that people may indeed be easing off a little.
As lockdowns loosen and summer gets closer, more people will spend time outside and the debate will continue to rage around camera lenses and photographic perspective.
"From the photographer's point of view, I don't think there is anything that sinister about it," said Lloyd, the BBC camera operator. "It's just another tool available to you to compose a picture and create interest.
"Editorially, though, I think there are questions to be asked."
—Additional reporting by Alberto Nardelli