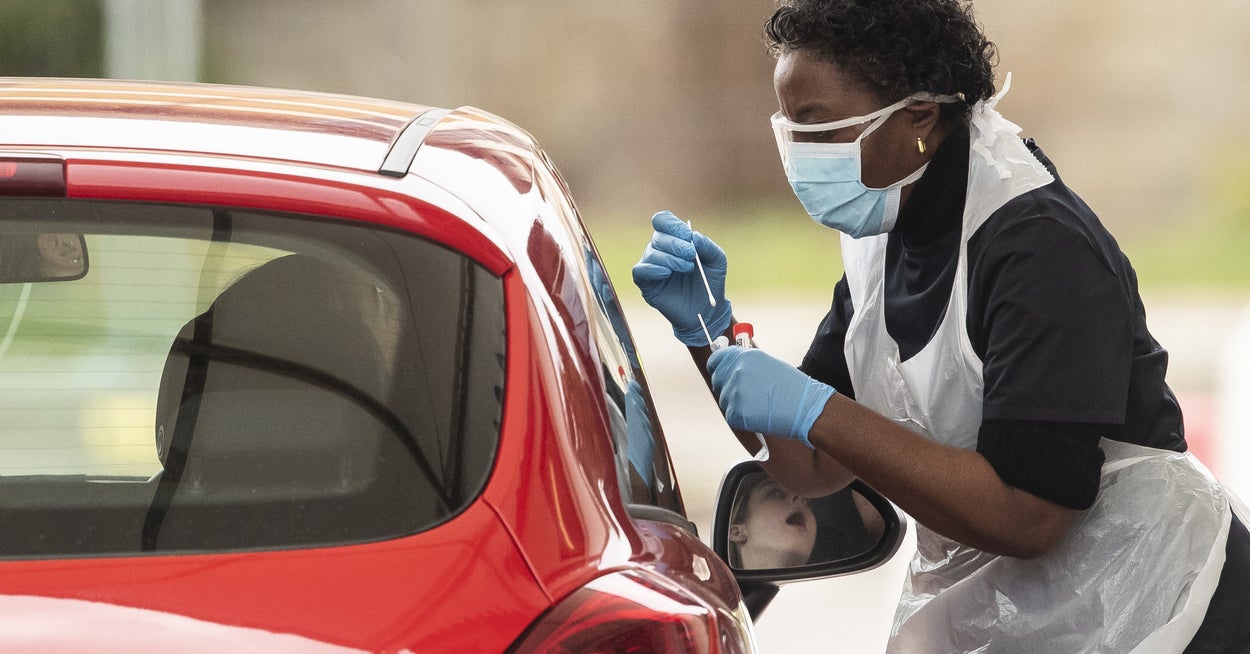 There has also been a fundamental problem with the criteria for tests: many NHS workers on the frontline are distressed that they have so far been unable to get one because they are not showing symptoms.
Anthony Mcilwee, a nurse from Birmingham who has treated multiple confirmed COVID patients, told in a viral Facebook post how he went to the testing site in Edgbaston to find out if he had the disease. But he was turned away, with one worker telling him: "We've been told that tests are expensive and we're not to do tests on people who are not symptomatic."
The Department of Health and Social Care has insisted its testing policy is not based on cost, but that testing centres are appointment-only to make sure every key worker who needs a test can get one without waiting.
Another nurse at Guy's and St Thomas' in London told BuzzFeed News how up until last week, access to testing for staff was restricted to those with very specific symptoms — a new continuous cough and/or a fever of more than 37.8C — and they needed to get to the hospital or the O2 centre to be tested. In recent days, the policy at this trust has been widened so that mobile testing teams can visit staff with symptoms at home.
Dr Jeremy Rossman, senior lecturer in virology at the University of Kent, said the decision by the UK government to focus its testing only on those NHS staff who are symptomatic was "concerning".
"We know that the majority of the spread of the virus is occurring at the early stages of being symptomatic or even pre-symptomatic," he said. "So making sure that you are testing people who may have been exposed is so important if they're then going to be working with people, especially working with people with underlying health issues.
"Another issue is that for many NHS units, if you've been exposed or tested positive then after you've recovered it's only a one week quarantine window. The problem is that the data shows people can shed the virus for many weeks after they've resolved their symptoms. For the general public I think the risk of transmitting, because it's a very low amount of virus, are relatively low but in an NHS environment if your healthcare worker is still shedding a little bit of virus — especially if they're in a situation where they don't have enough personal protective equipment (PPE) — then the risks are really great."
Rossman called for a far more open policy on testing of NHS staff and care workers. "We need a much more open testing programme in general, especially as we think about exiting lockdown, but if you're going to start anywhere I would start that with NHS workers," he said.
The government said its approach was led by clinical guidance from chief medical officer Chris Whitty, which was clear that asymptomatic testing was more likely to result in "false negatives" and give incorrect reassurance to those tested.